Biological Fungicides in IPM Strategies and Pesticide Safety Techniques [2021]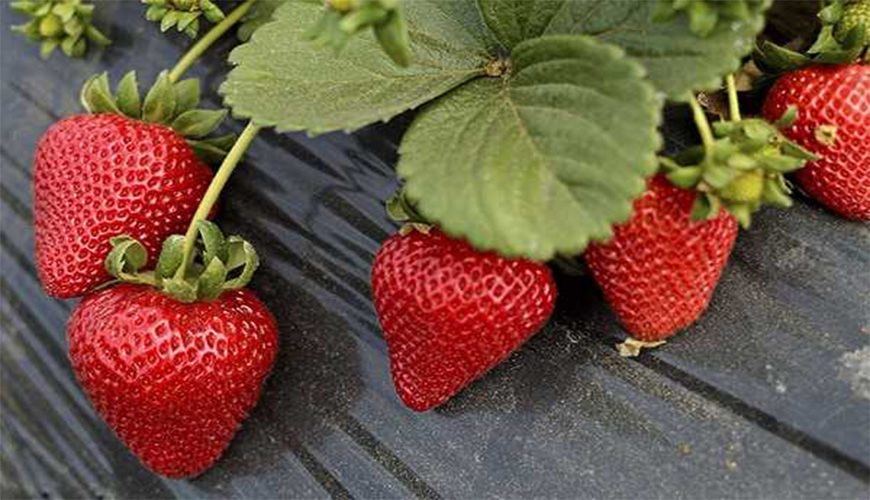 OVERVIEW
When people hear the words, fungus or fungi, they tend to think mushrooms or, perhaps, molds, or yeast. While mushrooms, molds, and yeast do fall in the fungi family, the term actually refers to a much broader spectrum of organisms.
A fungus is a member of the Fungi Kingdom, a group of eukaryotic organisms (organisms whose cell nucleus is enclosed within membranes). Biologists have identified more than 100,000 different species of fungi. More than 1.5 million species are estimated to now exist on planet Earth.
Fungi are the number one cause of crop loss worldwide. Management and control of fungi is vital to the agriculture industry as well as to the grower's harvest yield and marketability of the crop.
This course discusses types of fungi and appropriate biological controls.
Course Features
Lectures

10

Questions

20

Duration

1 h (approx)
CREDIT INFORMATION
This course is accredited by:
Arizona Department of Agriculture (1 hour)
Arizona Department of Pest Management (1 hour)
Certified Crop Adviser (CCA) Accredited in U.S. and Canada (0

.5 IPM, 0.5 CM)

California Department of Pesticide Regulation (1 hour Other)
Delaware Department of Agriculture

(1 credit 03 or 1 credit 1A)

Florida Department of Agriculture (1 CEU, Category 482 & 487, General/Core)

Georgia Department of Agriculture [Hours: 10-Specific (1)]

Hawaii Department of Agriculture (1 CEU, Private 1, Commercial 1a, 10)
Idaho Department of Agriculture (1 credit)
Michigan Department of Agriculture and Rural Development (1 credit in categories 1A, Comm CORE, Priv CORE)
Montana Department of Agriculture (1 credit in categories 10, 30, 35, 39, and 60.

*Maximum of 6 credits for online training per recertification cycle for commercial, government, dealers, non-commercial, and private applicators

)
Nevada Department of Agriculture (1 CEU, General)
New Jersey Department of Enviromental Protection (2 Units in 1A, 3A, and PP2) *Due to a recent change in NJ rules, in order to receive credit, NJ licensees must submit a photo of themselves holding their license, with the course open on their computer behind them.​ Send to

[email protected]

*
New Mexico Department of Agriculture (Pending)
Oklahoma Department of Agriculture, Food, and Forestry (1 CEU, Categories 1A and 10)
Oregon Department of Agriculture (

1 Credit, Other

)
Pennsylvania Department of Agriculture (2 Credits in each: PC, 01, 02, 03, 18)
South Carolina Department of Pesticide Regulation (1 Credit, Core)
Tennessee Department of Agriculture (1 Point, Categories 01, 04, 10, 12)
Texas Department of Agriculture (1 CEU, Gen Pesticide Factors)
Utah Department of Food and Agriculture (1 CEU in Use)
Virginia Department of Agriculture (1 Credit, Categories 90 and 91)
Washington Department of Agriculture (Credit: Max: 1)
West Virginia Department of Agriculture (2 Credits, Categories 1, 11, 12, and PA)
Wyoming Department of Agriculture (1 CEU)
It is accredited for licensing categories: PCAs, Qualified Applicators, Private Applicators, Aerial Applicators, and County Permit Holders.
CONTRIBUTORS
Ag CEU Online offers its sincere appreciation to Mark Bolda, Santa Cruz County Director and Farm Advisor, and resources from University of California Agriculture and Natural Resources for contributions to the course materials.
Sponsor Information
As part of Informa Markets, Farm Progress is the largest, most diversified agriculture information business in North America. Through a robust network of live events, digital products, data, marketing services, broadcasting and local and national publications, Farm Progress enables the nation's most economically significant farmers, growers and ranchers to connect and do business. Our brands include Farm Futures, Farm Progress Show, the nation's largest outdoor farm show, Western Farm Press, Prairie Farmer, BEEF, and many additional. The company serves nearly 80% of the 2 million farms and ranches in the U.S., and an estimated 85% of the nation's annual agricultural gross domestic product. Learn more about Farm Progress at Marketing.FarmProgress.com.