Rice Drinking Water Supply Well Monitoring Information and Nitrogen/Nutrient Pest Management [2022]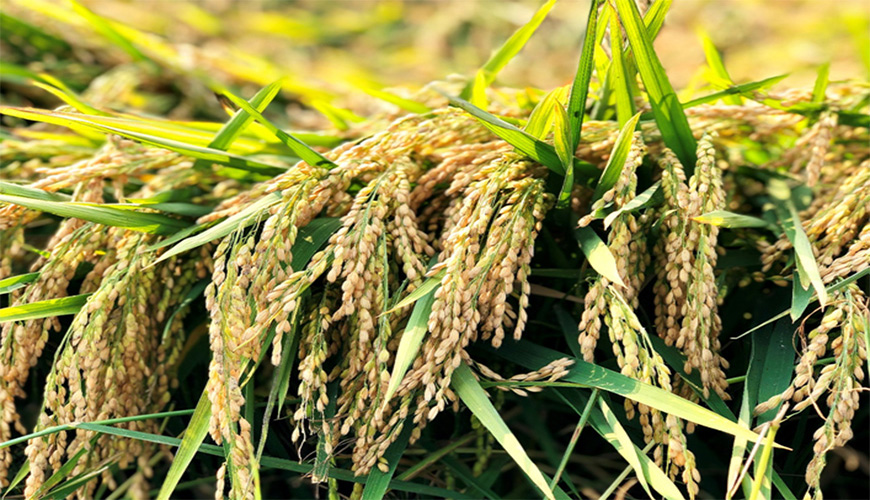 OVERVIEW
California began producing rice commercially over 100 years ago, in 1912. Currently, approximately 95% of California's rice is produced in the Sacramento Valley, mostly medium grain varieties.
Because of California's population density, agriculture must adhere to many regulations limiting its impact on the environment and wildlife. Water use and public safety are of chief importance.
In February 2018, the State Water Board revised the General Order for the Eastern San Joaquin River Watershed to include a new drinking water well monitoring requirement. The drinking water supply well monitoring requirement applies to all coalitions within the boundaries within Region 5 of the Central Valley Water Board. The Sacramento Valley rice growers will follow requirements tailored to the area and commodity. California Rice Commission members will be required to monitor their drinking water supply wells for nitrate + nitrite as nitrogen beginning in January 2022.
Course Features
Lectures

6

Questions

20

Duration

1 h (approx)
CREDIT INFORMATION
This course is accredited by:
Certified Crop Adviser (CCA) Accredited in U.S. and Canada (0.5 NM, IPM, & CM)
Note that this course is no longer accredited by California DPR.
CONTRIBUTORS
Special thanks to the following for their contributions and reviews:
Roberta Firoved, Industry Affairs Manager, California Rice Commission
Dr. Bruce A. Linquist, University of California Davis
Dr. Whitney Brim-DeForest, UCCE Rice Advisor, Sutter, Yuba, Placer and Sacramento Counties
Sponsor Information
Our organization exists to support the 2,500 growers and handlers of rice in California. We help the industry in areas of conservation, legislation, public education and regulation. The Rice Commission is fully funded by industry and operates through oversight by the State Department of Food & Agriculture.
CRC Authority
The Commission engages in a number of comprehensive regulatory programs on behalf of the industry.
The California Rice Commission is a state statutory organization established by the legislature and operates under Division 22, Chapter 9.5, Section 71000-71138 of the California Food and Agricultural Code.
By statute, the Commission represents the entirety of the state's rice industry including all rice growers and handlers who farm and process rice produced on approximately 500,000 acres annually. The Commission operates under the overview of the California Secretary of Agriculture.
The Commission engages in a number of comprehensive regulatory programs on behalf of the industry. Of greatest interest to the Regional Board is the Rice Pesticides Program, as mandated under the Basin Plan. The Commission has managed and funded the majority of this program since 1999 and took over full responsibility for funding and reporting from the Department of Pesticide Regulation (DPR) in 2003.
The Commission has a stable source of income through the assessment paid by all growers and marketers of rice in the state. This mandatory fees provide consistent income to conduct monitoring in support of the in the Rice Pesticides Program and other regulatory programs of the industry.
Compliance
The Commission is uniquely able to manage water quality programs and develop and implement practices to ensure compliance with regulatory standards. Representing all of the state's rice growers, the Commission identifies management practices and regulations necessary to improve and maintain water quality in the state. These regulations are in the form of label restrictions or permit conditions for pesticides used in rice production. Past examples include adoption of water hold periods for rice herbicides and application buffer zones.
The Commission maintains an active industry communications program. Monthly newsletters and grower letters offer an opportunity to communicate with each producer on a regular basis. In coordination with the Regional Board, we also conduct grower meetings specifically addressing changes in the Rice Pesticide Program and the need to comply with all elements of the program. These communications, especially the annual grower meetings, have been very successful in emphasizing the importance of water quality to our grower community.
The Commission will continue this effective and efficient approach to meet future water quality requirements under a rice specific waiver.
Enforcement
When enforcement actions are necessary, the Commission works in close coordination with the Central Valley Regional Water Board, Department of Pesticide Regulation and County Agricultural Commissioners to identify enforcement needs. In recent years, the Commission has contracted with County Agricultural Commissioners to conduct additional inspections and enforcement activities. This additional activity is directly in support of the Rice Pesticides Program, as required in the Basin Plan.
The Commission will continue to work closely with existing enforcement agencies including the Central Valley Regional Water Quality Control Board, Department of Pesticide Regulation and County Agricultural Commissioners to identify necessary enforcement actions.
For the purposes of the rice-specific waiver, we follow these proven steps when monitoring indicates additional industry action is needed to meet or maintain water quality standards:
Identify and implement management practices to mitigate impacts.
Identify and implement permit conditions and other regulatory mechanisms to reduce impacts.
Actively communicate with the rice industry on water quality problems and industry steps taken to address them.
Contract, as needed, for additional inspections by County Agricultural Commissioners.
Work with Regional Board and County Agricultural Commissioners to identify needed enforcement activity based on monitoring results and inspections.