Ant and Broadleaf Weed Control at Almond Harvest [2023]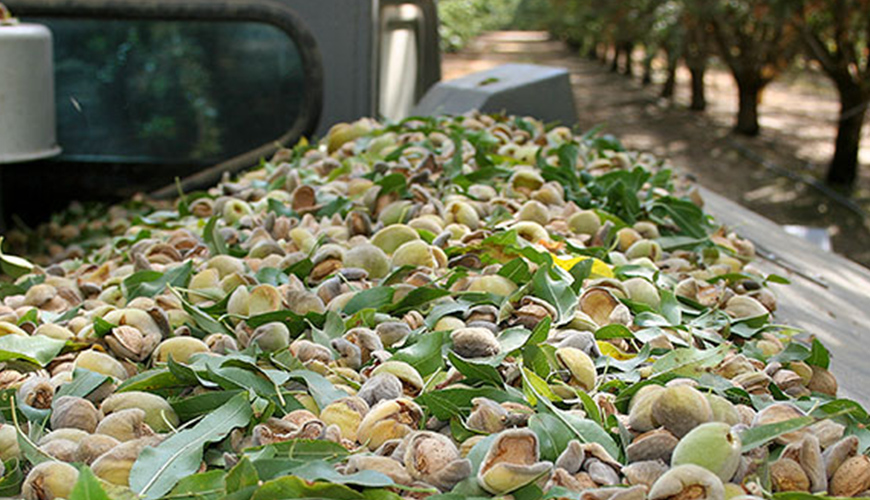 OVERVIEW
Western Farm Press is pleased to sponsor this course on ant control, which is an important element of harvesting a high quality almond crop. More than 800,000 acres in the San Joaquin and Sacramento valleys are under almond cultivation. Almonds are the largest U.S. specialty export crop and the top agricultural export of the state of California. Protecting this highly valuable crop is a high priority each year. This course focuses on ant management and broadleaf weed control in California almonds. The two subjects are combined because they work together when it comes to protecting newly harvested almonds from ant damage. Ants feed on ground cover and in order to control ants, a grower and/or his PCA must create an environment where ants can be drawn to ant bait.
Course Features
Lectures

5

Questions

20

Duration

1 h (approx)
CREDIT INFORMATION
This course is accredited by:
California Department of Pesticide Regulation (1 hour Other)
Certified Crop Adviser (1 hour IPM)
It is accredited for licensing categories: PCAs, Qualified Applicators, Private Applicators, Aerial Applicators, and County Permit Holders.
CONTRIBUTORS
Former California agricultural journalist Gale Norman who now lives in Memphis, Tenn. developed the content and wrote the course with the invaluable assistance of Bradley D. Hanson, Extension Weed Specialist, University of California, Davis and Walter Bentley, UC IPM emeritus entomologist. Western Farm Press is indebted to Hanson and Bentley for their assistance.
Additional resources and assistance were gleaned from and provided by UC IPM Almond Production Manual (publication number 3364) UC IPM Guidelines, www.ipm.ucdavis.edu/PMG (publication number 3308); David Doll, UCCE Farm Advisor, Merced County; David Haviland UCCE Farm Advisor, Kern County Larry Wanken, Douglas Haller, Nadine Keutzer, Katherine Walker and Dawn Brunmeier from BASF and the Almond Board of California.
Sponsor Information
As part of Informa Markets, Farm Progress is the largest, most diversified agriculture information business in North America. Through a robust network of live events, digital products, data, marketing services, broadcasting and local and national publications, Farm Progress enables the nation's most economically significant farmers, growers and ranchers to connect and do business. Our brands include Farm Futures, Farm Progress Show, the nation's largest outdoor farm show, Western Farm Press, Prairie Farmer, BEEF, and many additional. The company serves nearly 80% of the 2 million farms and ranches in the U.S., and an estimated 85% of the nation's annual agricultural gross domestic product. Learn more about Farm Progress at Marketing.FarmProgress.com.