Utilizing Potassium Nitrate as a Specialty Plant Nutritional Product that Protects Against Disease Organisms and Plant Stresses/Principles of IPM [2023]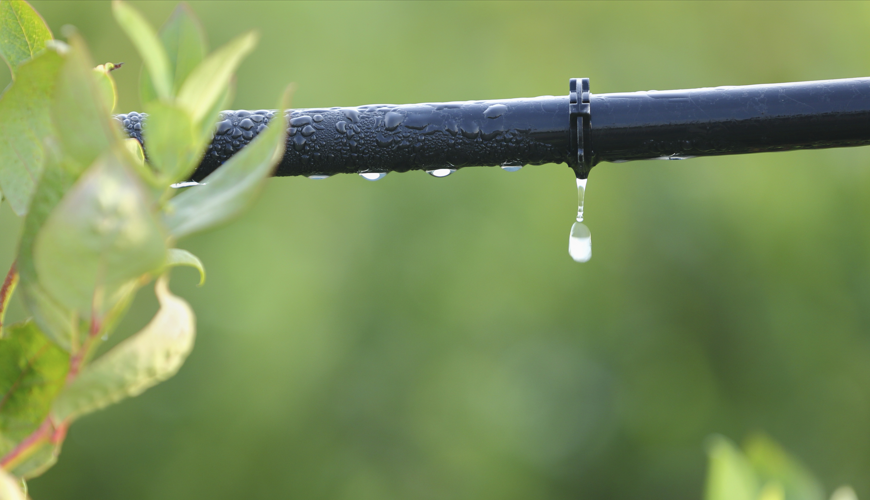 OVERVIEW
Potassium nitrate is used in agriculture, industry, solar energy plants, food and pharma. In agriculture, the main uses of potassium nitrate are related to the supply of plant nutrients via fertigation, foliar and field applications. Potassium nitrate has also proven to be a valuable tool in crop pest and stress management and has shown positive effects on the control of plant pests and diseases when applied or as an additive to crop protection agrochemicals, thus allowing the grower to practice more effective and judicious use of pesticides. When used correctly, potassium nitrate can be a valuable and economic source in any Integrated Pest Management (IPM) strategy, not only for its effective and environmentally sensitive aspects, but for its effects on overall plant health, thus creating a stronger, more resistant plant. This is demonstrated in this course by a number of examples of pest management with potassium and nitrate sources. This course also has a section on the role of nutrients in IPM and is sponsored by SQM.
Course Features
Lectures

16

Questions

20

Duration

2 h (approx)
CREDIT INFORMATION
This course is not accredited by the California Department of Pesticide Regulation.
This course is accredited by:
Certified Crop Adviser (CCA) Accredited in U.S. and Canada (1.0 Nutrient Management; 0.5 Soil & Water Management; 0.5 Integrated Pest Management)
Florida Department of Agriculture (2 CEUs, General Standards/Core, Category 482 & 487)
Georgia Department of Agriculture [

Hours: 10-Specific (1)]

Hawaii Department of Agriculture (2 CEUs, Private 1, Commercial 1a, 3, 10)
Maryland Department of Agriculture (3 credits, 1A)
Michigan Department of Agriculture and Rural Development (

1 credit 1A, 1B, 1C, Comm CORE, Priv CORE)

New Jersey Department of Environmental Protection (

2 units in 3A, 4 units in 1A, PP2

) *Due to a recent change in NJ rules, in order to receive credit, NJ licensees must submit a photo of themselves holding their license,

with

the course open on their computer behind them.​ Send to [email protected]*
Tennessee Department of Agriculture (

1 Hour in C01, C10, C12

)
Utah Department of Agriculture (1 CEU in Use)
Virginia Department of Agriculture (1 credit, Pest Management)
West Virginia Department of Agriculture (2 credits in 1, 11, 12, Private Applicator)
It is accredited for licensing categories: PCAs, Qualified Applicators, Private Applicators, Aerial Applicators, and County Permit Holders in the states listed here.
Sponsor Information
SQM, a worldwide company based in Chile and founded in 1968, has a strong global presence in Specialty Plant Nutrition, being committed not only to the field, but also to add value to your business and crops through our extensive agronomic expertise. At its plants in northern Chile, SQM processes two precious natural resources: caliche ore and salt brines; these provide raw materials for SQM's broad product portfolio and are at the heart of an integrated and flexible production process which enables SQM to obtain at the same time different and complementary natural products, including nitrate derivatives.
SQM is currently the only worldwide producer of the three main sources of potassium widely used in the agribusiness: Potassium Nitrate, Potassium Sulphate and Potassium Chloride. It is the worldwide market leader in producing and commercializing Potassium Nitrate with the industry's smallest Carbon Footprint; a natural, chloride-free, 100% water-soluble product which enables a more rational use of water for fertigation applications and assists in raising the quality of various crops.
Supported by an international commercial and distribution network in over 100 countries, business allies and joint ventures, SQM aims to provide, through its main brands Ultrasol® for Fertigation application, Qrop® for Soil application, and Speedfol® for Foliar application, business solutions that contribute to the growth of the businesses of clients all around the world, and by extension enhance the agro-business in the countries served by the company.