Innovative Technologies for Pierce's Disease [2023]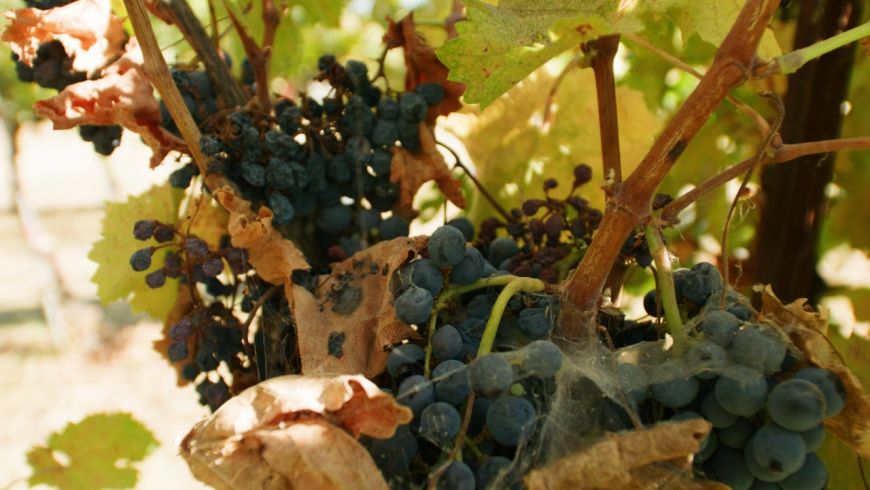 OVERVIEW
This is a presentation of a field trial to develop a range of efficacious biopesticides for commercial application against Pierce's disease (PD). This project focuses on field testing of natural biological products for control of PD. Biological products are microbes that live in association with plants. Our research groups isolated biocontrols, both bacterial and bacteriophage-based, from agricultural samples, including grapevine wood. Bacteriophages are viruses that selectively infect and kill bacteria but do not infect plant or animal cells. This research aimed to generate the data needed for commercialization of new biopesticides that can be used by grape growers to manage PD.
XylPhi-PD is EPA approved and OMRI-listed.
Initially approved in California, XylPhi-PD is now registered in the following States: Texas, Arizona, New Mexico, Tennessee, Alabama, Georgia, North Carolina and Virginia.
Course Features
Lectures

8

Questions

20

Duration

1 h (approx)
CREDIT INFORMATION
This course is accredited for CE units/hours by:
California Department of Pesticide Regulation (1 hour Other)
Certified Crop Adviser (1 CEU Crop Management)
Arizona Department of Agriculture (1 hour)
Georgia Department of Agriculture (Category: Private 10, 1 hour)
Tennessee Department of Agriculture (1 hour in C01, C10, C12)
Texas Department of Agriculture (1 Credit IPM)
CONTRIBUTORS
Acknowledgements
Prof. Akif Eskalen and his laboratory at UC Davis
· Molly Arreguin, Junior Specialist, Project Manager
· Dr. Karina Effar, Postdoc Scholar
· Marcelo Bustamante, PhD Candidate
· Karen Alarcon, Staff Research Associate
· Carlos Carachure, Junior Specialist, Technician
· Janet Kuzmenko, Undergrad Researcher
· Bryan Pellissier, Armstrong Field Manager
· Alexa Sommers-Miller, Armstrong Field Technician
Prof. Philippe Rolshausen, Cooperative Extension Specialist, UC Riverside
Prof. Steven Lindow, Distinguished Professor in the Graduate School, UC Berkeley
Anika Kinkhabwala, Principal Scientist, A&P Inphatec
Thanks to the Department of Plant Pathology, UC Davis, for providing space and service for the trials.
Project funding provided by the California Pierce's Disease and Glassy Winged Sharpshooter (PD/GWSS) Board and the California Department of Food and Agriculture (CDFA).
Sponsor Information
In a joint effort, the Center for Phage Technology, part of Texas A&M University's College of Agriculture and Life Sciences and Texas A&M AgriLife Research, and Otsuka Pharmaceutical Co., Ltd. developed a phage cocktail that is effective against Xylella fastidiosa. After conducting various efficacy trials, the phage product, XylPhi-PD™, was officially approved by the US Environmental Protection Agency (EPA) and California Department of Pesticide Regulation (CDPR) as the world's first effective therapeutic and preventive treatment for Pierce's Disease in 2019. XylPhi-PD™ is now available for commercial sale.
In August 2018, we established, A&P Inphatec, LLC in California to continue to provide and develop new solutions to existing and emerging plant diseases.
Although we started with Pierce's Disease, we are expanding to utilize phage technology to develop novel solutions for agriculture, the environment, and human and animal health, worldwide.