Weed Resistance and Pest Management in Cotton [2023]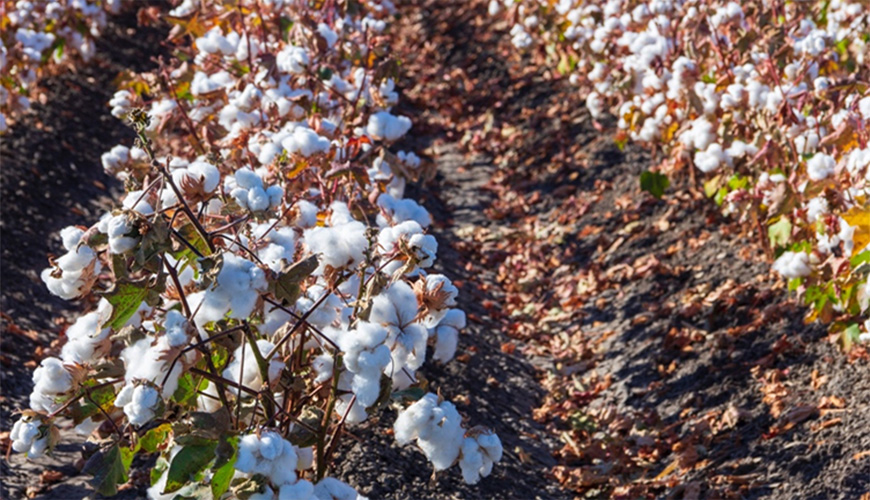 OVERVIEW
The purpose of this course is to give the reader an overview of key practices that can help avoid or delay selecting for herbicide-resistant weeds and pesticide-resistant pests while managing weeds and pests in the field, particularly for cotton growers.
Weeds are defined as any plants that "interfere with the growing of crops or ornamental plants; endanger livestock; affect the health of people; interfere with the safety or use of roads, utilities, and waterways; or are visual or physical nuisances." Weeds can pose fire hazards and exacerbate allergies. They can clog canals, harbor insect pests, and poison people and animals.
Course Features
Lectures

8

Questions

30

Duration

1.5 h (approx)
CREDIT INFORMATION
This course is accredited for CE units/hours by:
California Department of Pesticide Regulation (1.5 hour Other)
Certified Crop Advisers (

1.5 CEU Crop Management)

Florida Department of Agriculture (1 CEU General Standards/Core, Category 482 & 487)

Georgia Department of Agriculture (1 Hour Credit, Category 21)

New Mexico Department of Agriculture (1 Hour General, 1 PRAP)
Oklahoma Department of Agriculture (

1 Hour Category 1A)

Tennessee Department of Agriculture (1 Hour C01, C03, C10, C12, LHA)
Texas Department of Agriculture (1 Credit, General Pest Factors)
CONTRIBUTORS
Thanks to Dr. Dave Guthrie, Consulting Agronomist for reviewing the course and for his valuable suggestions.
Thanks to Todd Fitchette, Western Farm Press, for his expertise and use of his photos.
Many resources were used to develop this course, including: University of California Agriculture and Natural Resources; University of California Davis; U.S. Environmental Protection Agency; International Survey of Herbicide Resistant Weeds.
Sponsor Information
Sponsor Information
As part of Informa Markets, Farm Progress is the largest, most diversified agriculture information business in North America. Through a robust network of live events, digital products, data, marketing services, broadcasting and local and national publications, Farm Progress enables the nation's most economically significant farmers, growers and ranchers to connect and do business. Our brands include Farm Futures, Farm Progress Show, the nation's largest outdoor farm show, Western Farm Press, Prairie Farmer, BEEF, and many additional. The company serves nearly 80% of the 2 million farms and ranches in the U.S., and an estimated 85% of the nation's annual agricultural gross domestic product. Learn more about Farm Progress at Marketing.FarmProgress.com.